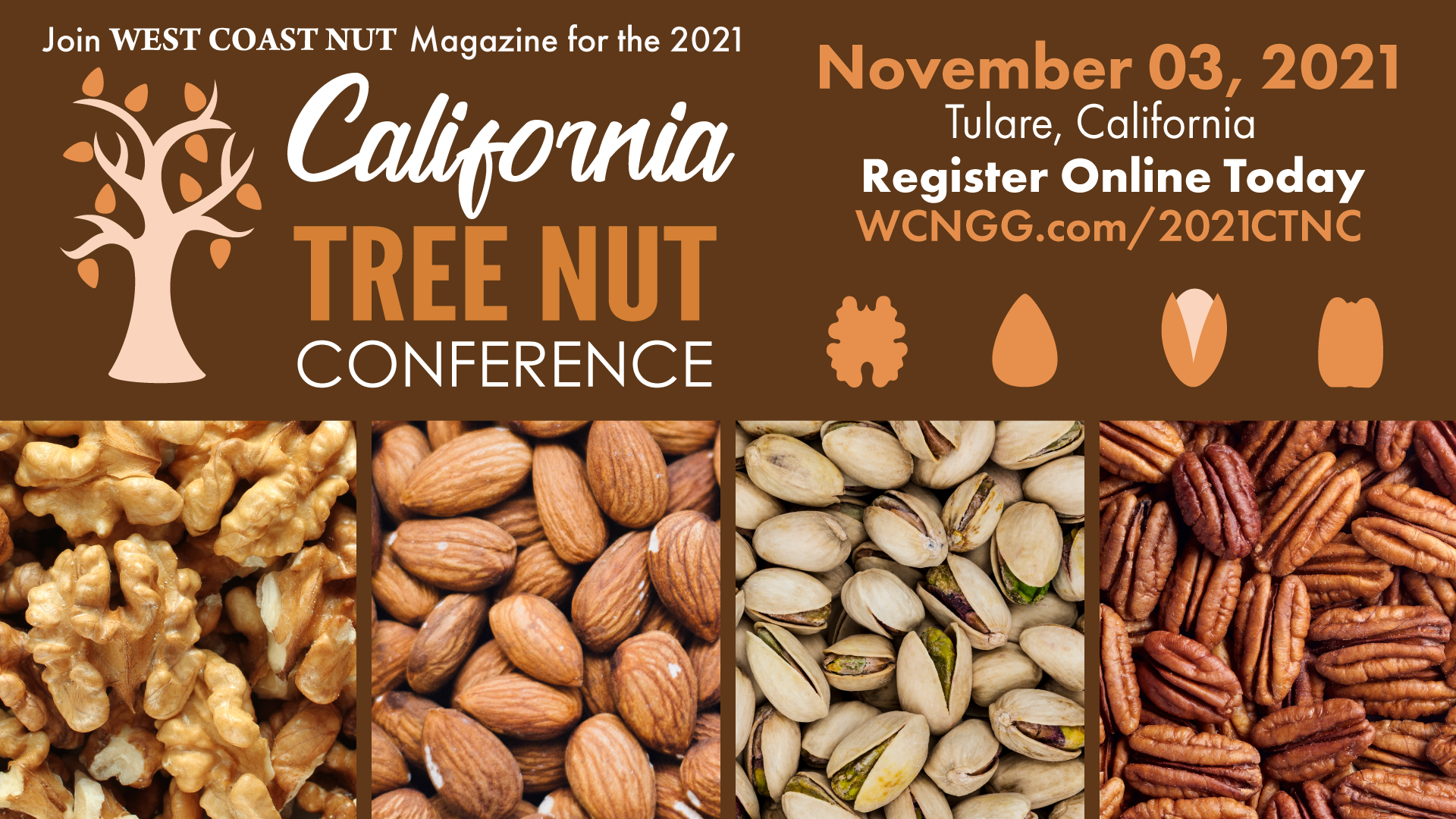 West Coast Nut magazine is offering California tree nut growers a rare opportunity to network across the industry at the second annual California Tree Nut Conference in Tulare Nov. 3. In addition to the usual continuing education seminars and industry trade show, growers attending this year's free event will hear from California Agriculture Secretary Karen Ross, who will discuss priorities for the California Department of Food and Agriculture and how the agency will support nut growers in meeting those priorities.
In addition, growers will interact with commodity board leaders for the state's top nut crops in a leadership panel titled "Where Are We Heading?" Panelists will include Michelle Connelly, executive director and CEO of the California Walnut Board and Commission, Richard Waycott, CEO of the Almond Board of California, Richard Matoian, CEO of American Pistachio Growers, and Mark Hendrixson, director of the California Pecan Growers Association.
"Given the many challenges nut growers have faced over the last year, we are using our conference to address big-
picture issues that impact the bottom line for nut growers in California," said Jason Scott, Publisher of West Coast Nut magazine. "At the same time, we understand that continuing education and networking opportunities with industry suppliers are also important, and we have plenty of that as well."
A morning panel on "Irrigation Technology and Automating Monitoring Systems in Tree Nut Crops" will feature UC Davis irrigation experts Ken Shackel and Isaya Kisekka, as well as industry suppliers, growers and consultants. They will discuss existing and emerging technologies to determine soil and plant water status for data-driven irrigation management in nut crops.
After the trade show break and post-harvest nutrition demonstration, CEU talks related to nematode management and new technology for monitoring and managing nut pests will be featured. The California Tree Nut Conference will be held from 7 a.m. to 1 p.m. at the Tulare County Fairgrounds in Tulare. Registration is free and can be done online at WCNGG.com or by calling the JCS Marketing office at (559) 352-4456.