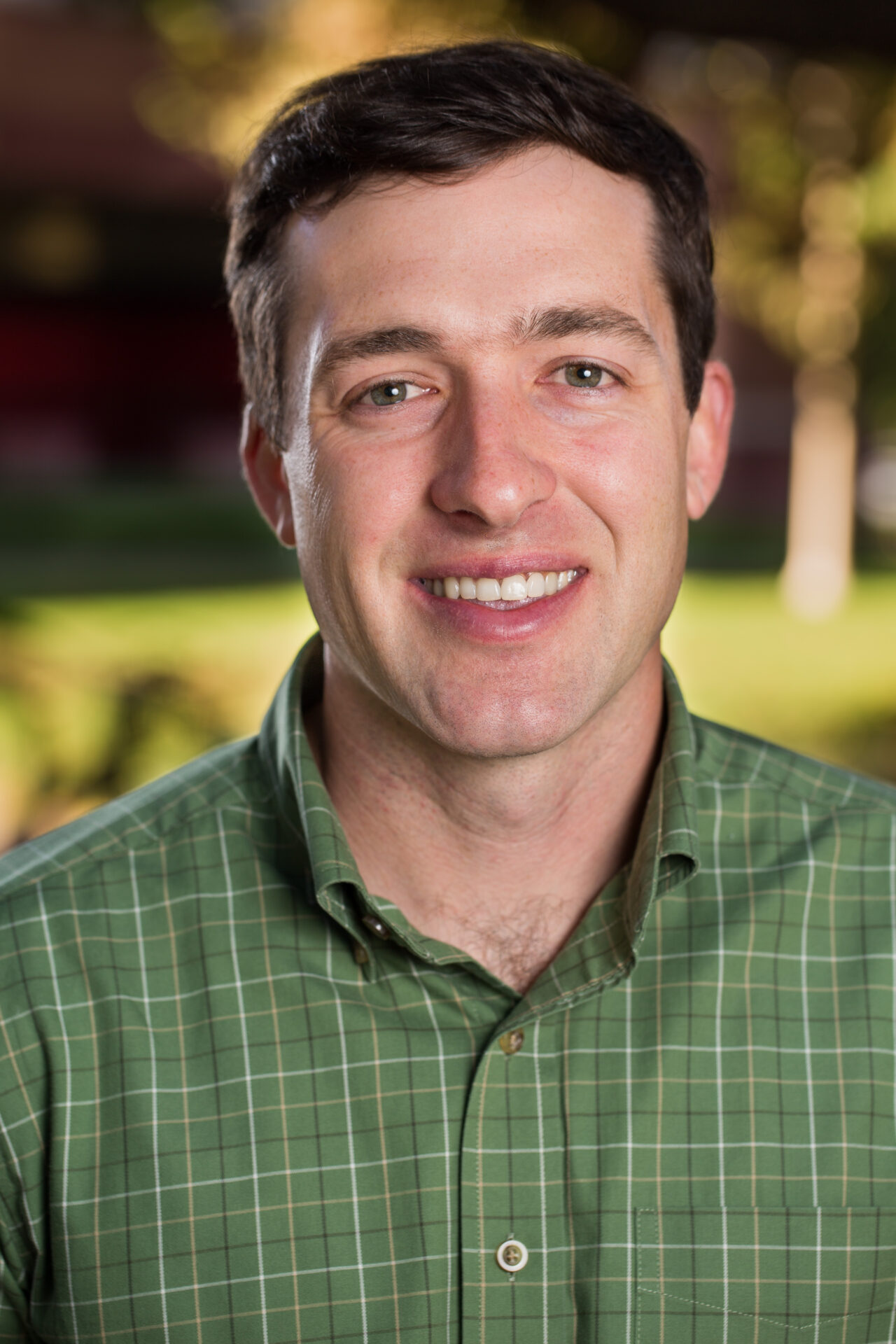 In recent decades, as California's organic agriculture industry has grown, education and research on specific practices for organic agriculture has in some cases lagged behind that growth in acreage. The University of California (UC) now has a specific institute dedicated to organic farming in the newly created UC Organic Agriculture Institute (OAI). The OAI is housed within the UC Division of Agriculture and Natural Resources (UC ANR) and was established with endowments from Clif Bar and UC President Janet Napolitano. These endowments will provide the initial annual funds to support the efforts of the OAI, which will be focused on the development of research and extension programs for organic production of tree nuts, tree fruit, raisins and rice.
These efforts will be led by newly appointed Director Houston Wilson, a UC Riverside agricultural entomologist and Cooperative Extension Specialist based at the UC Kearney Agricultural Research and Extension Center in Parlier.
Resource for Organic Agriculture
One of the first steps for Wilson and the OAI will be to conduct a statewide needs assessment to determine the most critical research areas to focus their efforts on.
"Through a series of surveys, focus groups, cost studies and analysis of existing data on organic crop production, we will characterize the current status and needs of organic agriculture in California," Wilson said.
This assessment, Wilson said, will also help the OAI identify relevant expertise within the UC system to develop multi-disciplinary research teams to address specific problems in organic agriculture. The OAI will also organize and facilitate regional crop-specific extension meetings, as well as an annual organic agriculture conference, to bring together growers, researchers, extension personnel and other industry stakeholders focused on tree nuts, tree fruit, raisins and rice.
"Some other potential activities include a small-grants program to help launch new projects and research fellowships for undergraduate students to gain experience in organic agriculture science," Wilson said.
Wilson is looking to quickly establish the OAI as a center point of the organic agriculture industry, and networking for the purpose of collaboration and activity development.
"We are currently reaching out to build relationships with the many organizations and stakeholders in the organic agriculture community across California, as well as with growers, commodity boards and relevant programs within the UC and CSU system," Wilson said. "As we design the OAI, we are building in multiple ways for these stakeholders to interact with and provide input on our programmatic activities (such as establishing an Advisory Committee.)"
Experience in Organics
While Wilson was only recently appointed as the OAI's new Director, he is no stranger to organic farming practices. As Principal Investigator (PI) of the Wilson Lab at the Kearney Ag. Center, much of Wilson's vineyard and orchard research has applications in organic agriculture.
"Many of the pest management practices we focus on do fall under the National Organic Program, such as crop sanitation, biological control, mating disruption, cover crops, improved trapping methods and sterile insect technique—but many of these practices are equally important for conventional and organic growers alike," Wilson said.
While the goals of Wilson's research and extension program are often relevant to the OAI, he considers these focused entomology activities separate from his role within the OAI, which will encompass many additional disciplines and target crops. As Director of the OAI, Wilson said, his primary role is not as a researcher, but rather to facilitate the development of a multi-disciplinary research and extension program for organic agriculture.
"Research and extension needs across our focal crops will likely encompass multiple disciplines, including pathology, weed management, crop nutrition, soils, irrigation and entomology," Wilson said. "In this way, as Director, my job is to bring together the most relevant experts to address issues in these different areas."
Even though Wilson has come into contact with many organic growers over the course of his career, he has never done so in such a targeted manner as he is now as Director of the OAI, he said. Nonetheless, he is still looking forward to entering an organic setting.
"I'm looking forward to meeting and working with new growers, organizations and other stakeholders," Wilson said. "I previously never had a mandate to focus on organic, but now have the opportunity to fully delve into this sector of agriculture.
"California has always been a leader in organic agriculture, and as such there is a rich history here that involves a lot of great people who have worked for decades to develop, define and promote organic agriculture," Wilson continued. "In this way, it is an honor to have been selected for the inaugural Directorship of the OAI and to now have the opportunity to interact with and learn from all of these different folks."
Organic Agriculture Will Prosper
While California is already a prospering organic powerhouse, with 3,000 certified organic farms growing crops on 21% of all U.S. certified organic land, there is much more room for growth. Certified organic products are in demand and the UC OAI will provide guidance not only to currently certified organic growers, but also to farmers looking to make the switch from conventional to organic agriculture.
"We will likely organize annual and/or regional extension meetings for our focal crops," Wilson said. "These will provide a training opportunity for growers that are currently certified, as well as those that are interested in transitioning to organic.
"We may even schedule events that specifically target growers that are looking to transition," Wilson continued. "There is some grant funding available for projects that target transitioning growers, so that might be a good place to find financial support for these efforts."