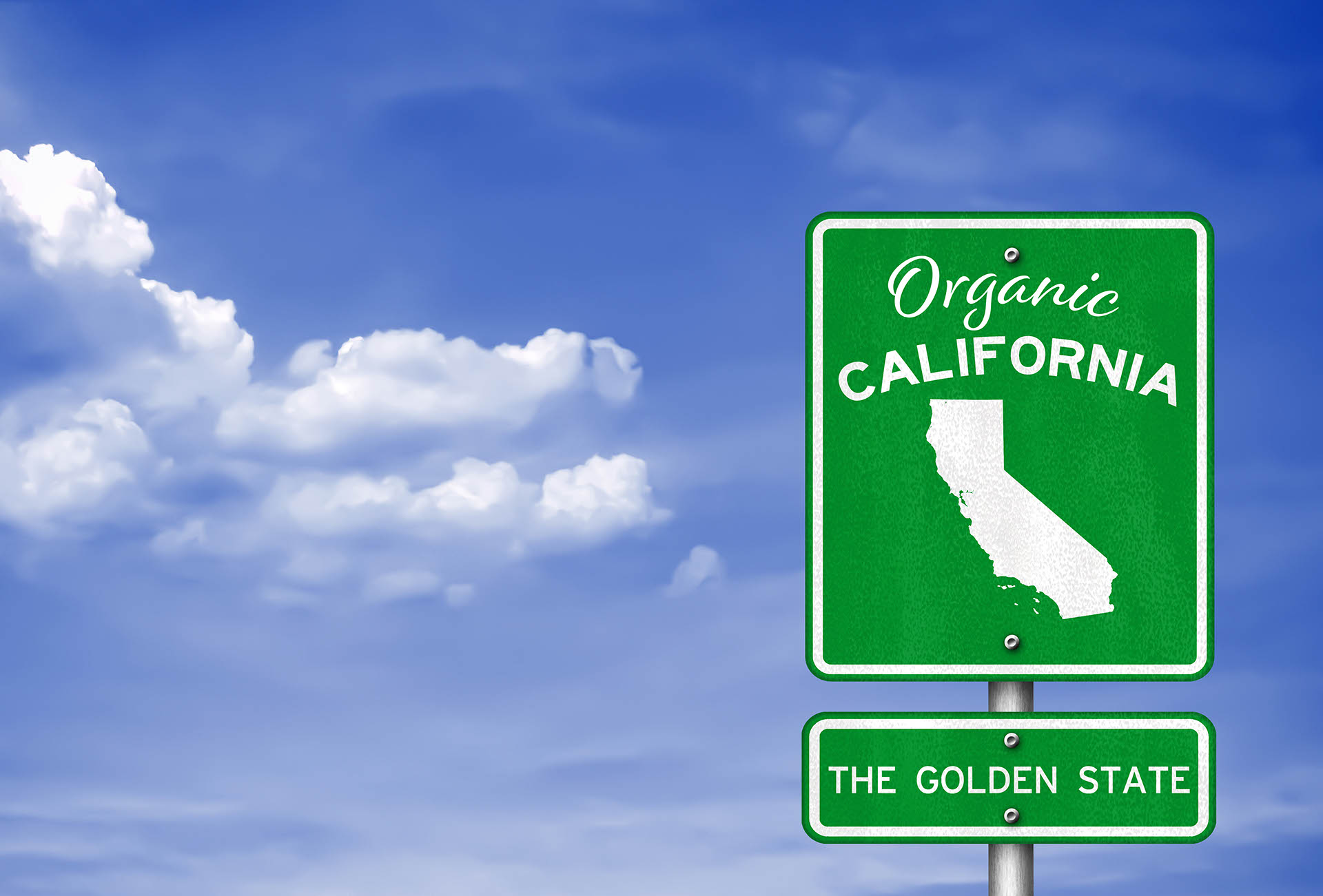 How can we use organic farming to solve the biggest problems of our time? A first-of-its kind research project from California Certified Organic Farmers (CCOF), the Roadmap to an Organic California (www.ccof.org/roadmap-organic-california) investigates how organic is a solution to today's toughest challenges from climate change to economic insecurity and health threats.
The urgency of addressing these challenges demands building on what already works. As a first step, CCOF asked: what does the science say about organic? The Roadmap to an Organic California: Benefits Report, the first installation of the project, examines three decades of peer-reviewed science on organic food and farming. The science is clear: Organic farming, with its tremendous capacity to pull carbon out of the atmosphere and store it in soils and its unique ability to stimulate the economy while feeding the world's population with nutritious foods, is a proven and practical solution to stabilize our climate and communities.
Based on these findings, CCOF developed nearly 40 policy solutions laid out in the Roadmap to an Organic California: Policy Report that serve as a blueprint for putting organic to work. The Policy Report provides actionable next steps for legislators, business leaders, and community organizers to use organic to build climate resilience, foster strong communities, and protect the health of all Americans.
Organic is a Climate Solution
Organic farmers have pioneered many of today's climate-smart farming practices that reduce greenhouse gas levels in the atmosphere and make farms better adapted to extreme weather. Long-term comparison studies demonstrate that organic soils are healthier, enabling them to draw down 14 times more carbon than conventional soils. With the world's soils capturing 25 percent of annual fossil fuel emissions, organic agriculture is in a unique position to maximize the amount of carbon stored in soils in order to stabilize our climate and food supply.
Despite the proven ability of organic to help solve the climate crisis, organic is not integrated into California's climate strategy. The Policy Report details next steps that we can take to use organic to foster climate resilience by advancing climate-smart agriculture programs, conserving organic farmland to maximize carbon sequestration, and investing in organic research in order to build on the resilience of organic farms and refine the practices that help farmers producer higher yields in a changing climate.
Organic is an Economic Solution
The organic market stimulates the economy by creating business opportunities, growing jobs, and reinvesting dollars in local communities. Organic sales are growing faster than all other food sales and generating diverse careers and entrepreneurial opportunities in urban and rural communities alike, from organic seed farms, to organic snacks, to meal kit delivery companies. By keeping food dollars local, studies demonstrate that organic businesses can increase household incomes and alleviate poverty as much as federal nutrition assistance programs like the Supplemental Nutrition Assistance Program (SNAP).
Though organic is a proven economic stimulus, barriers to the expansion of organic agriculture prevent many communities from benefiting from increased local investment and job growth. Communities can benefit from stronger local economies if we support policies that bolster farm viability, invest in a workforce that sustains the organic sector's job growth, prioritize farmland transition to foster the next generation of organic farmers, and develop urban organic agriculture as a tool for community development.
Organic is a Health Solution
Organic food protects people and the planet. Hundreds of crop comparison studies show higher levels of vitamins, minerals, and antioxidants in organic foods. However, human health is determined not only by the nutritional quality of the food we eat, but also by how our food made it onto the plate. In addition to being highly nutritious, organic safeguards our drinking water and combats the health impacts of climate change. Organic promotes overall health for all Americans and for future generations.
While many Americans choose organic to keep their families healthy, too few communities have access to the health benefits of organic. The report outlines strategies to protect water quality by supporting organic farms, expanding access to organic foods for frontline communities, providing organic food choices in school meals and hospitals, expanding organic meat availability to prevent antibiotic resistance, and encouraging "food is medicine" initiatives to improve patient health and lower healthcare expenses.
Organic is Integral to our Future
Concerned consumers around the country have turned to organic as a solution. Today, eight out of 10 Americans buy organic food, driving the expansion of the organic sector from $3 billion to $53 billion in two decades. However, despite the booming market, only 1 percent of America's farmland is farmed organically.
Expanding proven solutions like organic requires all hands and boots on deck. Organic is a holistic approach to growing our food that impacts every aspect of our lives, from the water we drink and soils in which we grow our food to the economy and our community's resilience in the face of climate change.
This message is what brought organic farmers to the California State Capitol on Feb. 19 together with business leaders, schoolteachers, healthcare professionals, scientists, and climate advocates. With the Roadmap to an Organic California in hand, this unlikely group of allies embarked on the road toward a healthier and more secure future. By continuing to work together we will cultivate an organic future for all—will you join us?