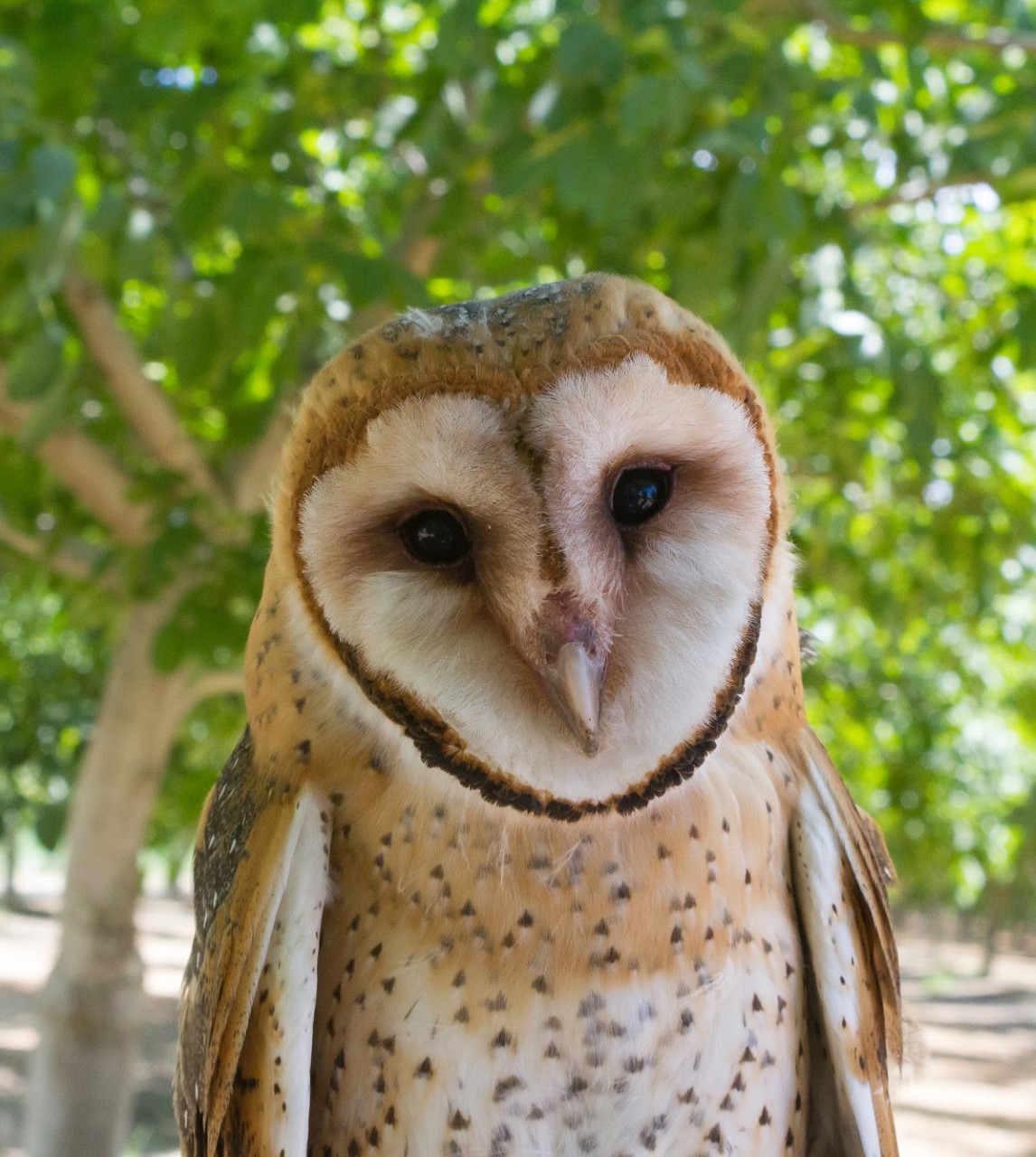 Barn owls are rodent-killing machines," said Sara Kross, a lecturer at Columbia University, "They are natural predators of gophers and voles, which can be really horrible pests for agriculture."
For farmers, ranchers and/or land managers facing serious rodent problems, encouraging native barn owls to nest on their land can provide effective, ongoing biocontrol. The Western Sustainable Agriculture Research and Education (SARE) program has funded multiple research projects, such as one by Kross, looking at how to incorporate barn owls into a broader integrated pest management system. From this research, the program has developed a four-page "How To Guide" with tips for welcoming in barn owls to provide rodent control.
The Research
Barn owls are effective biocontrol against rodents, but like any biocontrol option, they won't drive pest populations to zero and may need to be augmented with rodenticides occasionally.
Kross' study looked at the frequency and level owls on farms are being exposed to rodenticides through analysis of their pellets, droppings and blood. The team looked for the effects of that rodenticide exposure on the owls.
One farm where the team has been conducting its research is Matchbook Wine Company's vineyards in the Dunnigan Hills north of Sacramento.
"My family's been growing wine grapes here since the 1970s, and controlling rodents is a big part of our integrated pest management program," said Matchbook's Greg Giguiere.
"We have 40 owl boxes on the farm. The rodent control is what we're after, and it's part of having an integrated system of biodiversity and biological controls to complement the chemical options we have for controlling these types of things."
Another aspect of the project is tracking where the owls hunt. For that, adults were fitted with little GPS backpacks that recorded their movements for up to two weeks at a time before the backpacks were transferred to a different bird to record more data.
"Barn owls are an excellent study species because they come back to sleep in these boxes during the day, so we can safely recapture them," says Ryan Bourbour, a Ph.D. student at UC Davis who is tracking the owls.
The study data is helping growers place barn owl boxes in the locations that will do them the most good and place rodenticide bait stations in the periods and places that cause the owls the least harm.
And that is very attractive to Giguiere.
"A big part of farming is being connected to the land," he said. "So, a lot of what we do goes to that. I've been very interested in reducing chemical inputs into our system and moving away from a monoculture and having more biodiversity. So, it's a very exciting program and we're definitely on board and moving forward, and want to do even more habitats for hawks and other predators."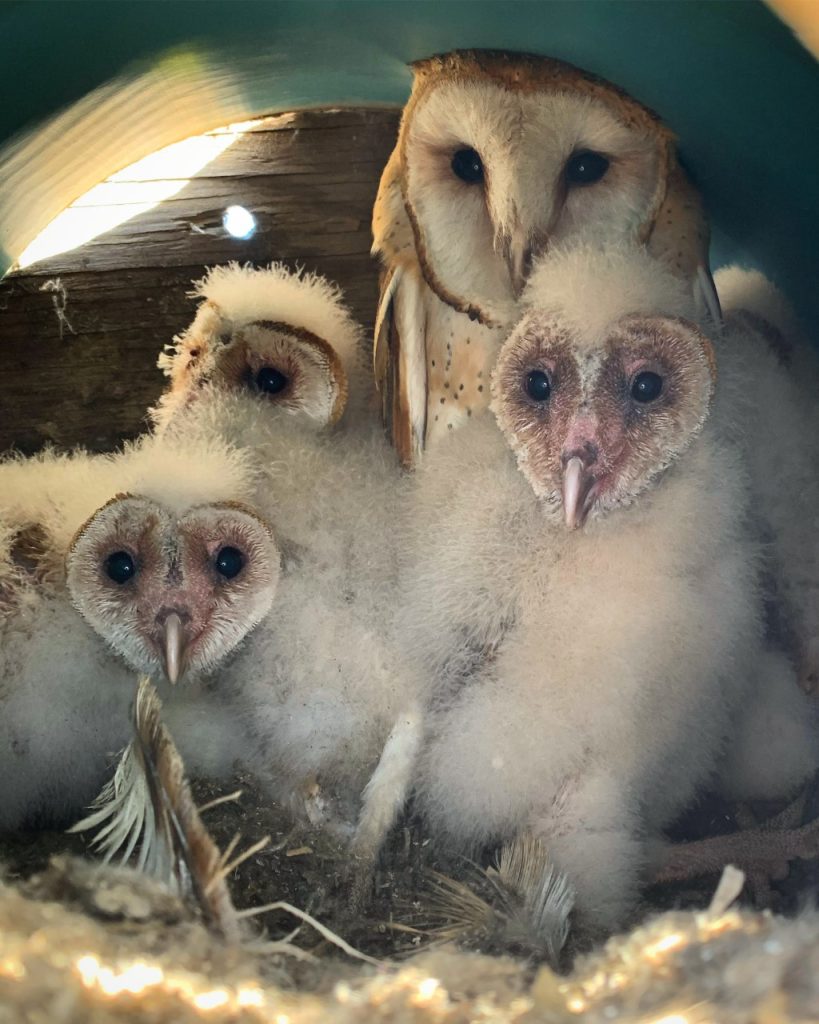 Are Barn Owls Right for Your Operation?
Barn owls can help keep rodent populations under control and deter rodent damage to fields, irrigation lines and equipment. As night-hunters, they're effective at controlling mice, gophers and voles. Their boxes can also serve as hunting platforms for day-hunters like hawks, kestrels and eagles, which can help control and deter ground squirrel populations. In addition, there's often great satisfaction knowing you're hosting and helping these gorgeous natural predators.
If you have a serious rodent problem in your fields, barn owls can help. Providing barn owls with artificial nest boxes on your farm and ranch helps them because natural nest sites are often a limiting factor for barn owl populations.
During the mating and nesting season, barn owls are looking for a safe place to raise their young and a lot of rodents to feed them. If you already have the rodents, you just need to add owl boxes to house the barn owls.
For even better rodent control, also install raptor perches when you install barn owl boxes. Mount a wooden cross brace to a 10- to 15-foot-high pole. Hawks and kestrels will use them while hunting during the day, and barn owls use them at night.
Developed from this research, Western SARE's free How-To Guide (western.sare.org/resources/welcome-in-barn-owls-to-provide-rodent-control/) takes you through decision-making, provides tips on how to provide nest boxes and describes how to site and maintain the boxes as well as how to determine if they are working.
Western SARE has developed multiple research-based How-To Guides for farmers and ranchers that can be downloaded for free at western.sare.org/learning-and-resources/how-to-quick-guides/.