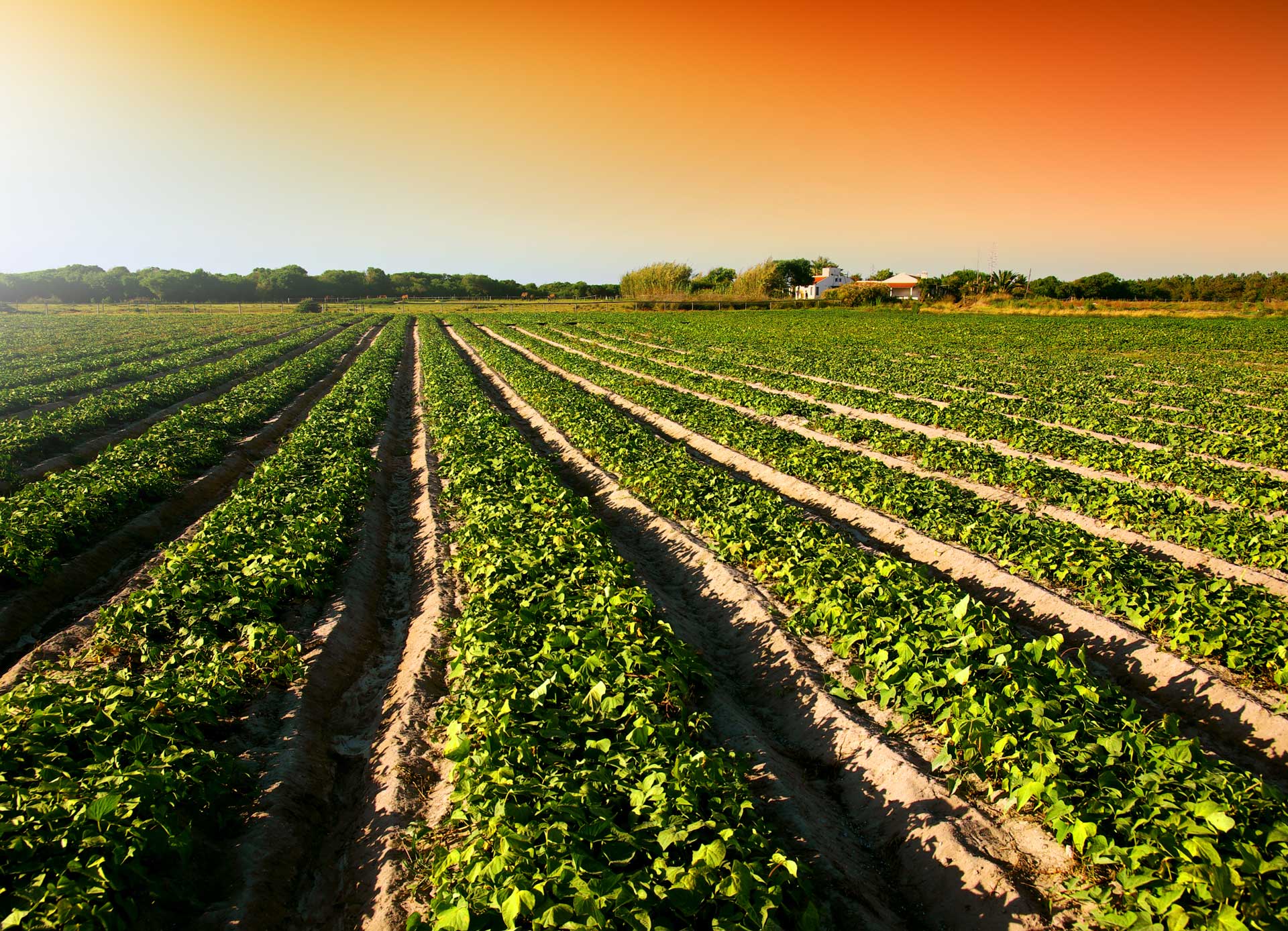 Are you involved with the specialty crop industry? If so, have you considered writing a proposal for the Fiscal Year 2020 (FY2020) Specialty Crop Block Grant Program (SCBGP)? Whether it's a proposal you have mulled over for a while, or you recently had a great new idea pop into your head, best get that idea down in writing and sent off to your state's department of agriculture. The deadline is January 31, 2020.
The purpose of the SCBGP is to improve the competitiveness in domestic or foreign markets of US specialty crops.
What Crops Qualify as Specialty Crops?
Specialty crops include fruits and dried fruits, vegetables, tree nuts, Christmas trees, and nursery crops—both floriculture and horticulture. Also included in the list are culinary herbs and spices, and medicinal plants. Turf-type grass is included, as are hops, tea leaves, maple syrup, honey, cut flowers and greens, and many potted annual and perennial plants.
The following is a partial list of ineligible crops and commodities: Alfalfa, canola, eggs, dairy products, oats, wild rice, soybeans, peanuts and canola.
According to the United States Department of Agriculture (USDA) website, to be considered specialty crops, eligible plants must be cultivated or managed. They must be used by people for food, medicinal purposes, and/or aesthetic gratification. Processed products shall consist of more than 50 percent of the specialty crop by weight, exclusive of added water.
How Much Grant Money will each State Receive?
Amounts are not written in stone—not yet, anyway. A pot of government money for each state is expected to come into fruition when the FY2020 Agriculture Bill is signed into law. As of this writing, that bill was being conferenced with the House spending bill.
Dollar amounts may vary from state to state. But let's use Oregon as an example. The state is ranked sixth in the nation in specialty crop production. The anticipated amount Oregon will receive is $1.5 million for the SCBGP. (The Fiscal Year 2019 government funding pot was even larger for specialty crop grant recipients to share. In September 2019, Oregon handed out $2.1 million in grants.
Still using Oregon as an example—the following is from Oregon Department of Agriculture's (ODA) website: "ODA and the advisory committee are looking for innovative two and a half year proposals with a suggested funding range of $25,000 to $175,000, and encourage interested parties to work regionally to submit collaborative project proposals that benefit Oregon growers and processors as well as partners in other states that share common specialty crops. Those who have received specialty crop grant funds in the past are also encouraged to apply, whether they are interested in building on an existing project or if they are proposing a new project.
"Match funding is not a requirement of this program, however applicants are highly encouraged to provide some level of match to show the importance and value of the project and to show sustainability beyond SCBGP funds."
Who Can Apply for Grants?
Those who may apply include agriculture industry associations, producer groups, processors, commodity commissions, non-profits, for profits, and local government agencies in any of the 50 States, the District of Columbia, the Commonwealth of Puerto Rico, Guam, American Samoa, the U.S. Virgin Islands, and the Commonwealth of the Northern Mariana Islands.
The last grant cycle (FY2019) awarded $72.4 million nationwide. That money went to 56 grant recipients. (The number of sub-award projects totaled 717). Those awarded either "fund research or provide agricultural extension activities and programs to increase demand for agricultural goods of value to farmers in their respective state or territory," according to the USDA website.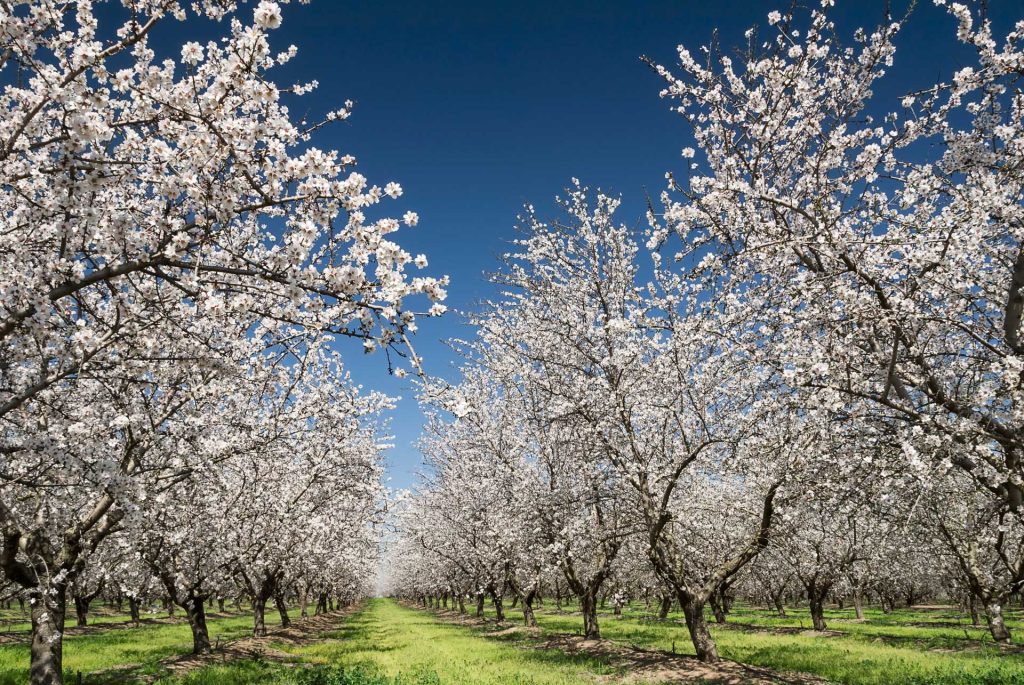 A Few of the 2019 Grant Recipients:
Arizona Department of Agriculture received more than $1.56 million in grant funding. One of Arizona's recipients' proposal title was: Farm Fresh Forks, A Vegetable Tasting Experience. The project budget was $62,071. Here is how the project was proposed: "The Yuma Fresh Vegetable Tasting Association will increase consumption of specialty crops through the Farm Fresh Forks program, a specialty crop tasting experience at a minimum of eight local restaurants. The goal is to increase nutrition knowledge and consumption of specialty crops through introducing them to the crops, cooking and preparing techniques and recipes and tastings in local restaurants."
California Department of Food and Agriculture (CDFA) received $22,987,649.74 to disburse. One of the grant recipients' project title was: Irrigation and Nitrogen Management and Monitoring to Improve Nut Production While Minimizing Groundwater Nitrate Leaching. The project budget was $449,675.
California Proposal pitch: "Growers face new regulations to minimize nitrogen (N) fertilizer use and to monitor impacts on groundwater quality. This project addresses the issue by using high-frequency low-concentration (HFLC) fertigation in orchards and by performing an unprecedented whole orchard systems analysis of N dynamics. Three monitoring systems will be used to estimate nitrate loss to groundwater: 1) mass balance [nitrogen use efficiency (NUE)]; 2) water and nitrogen flux monitoring in the vadose zone; and 3) groundwater quality monitoring. Outcomes will focus on developing improved systems for assessing groundwater impacts from specific practices, developing an in-field demonstration site, and outreach to at least 5,000 orchard growers, extension advisors, and regulatory and policy decision-makers. Project success will be measured through model and field site documentation; N flux assessment from a fully instrumented, commercial, 140-acre almond orchard; employing the model to demonstrate sustainability benefits of HFLC; and adoption of tools in the agricultural industry.
Georgia Department of Agriculture received $1.3 million in grant funding. One of the grant recipients title their proposal: Georgia Fruit and Vegetable Growers Association—Georgia Grown Product Marketing to Reach National Retail Wholesalers (PMA). The project budget was $40,000.
Georgia Proposal pitch: "This project will provide Georgia specialty growers the opportunity to highlight the Georgia Grown brand and present thousands of wholesale buyers a focused platform as to the diversity and quality produce grown in Georgia. The Georgia Fruit and Vegetable Growers Association, working in cooperation with growers, commodity organizations and agribusiness companies across Georgia, will bring together farm and ranch producers to feature Georgia's specialty crop fresh produce industry at the 2019 PMA Fresh Summit in Anaheim, California. Fresh Summit will host more than 21,000 produce industry leaders, including retail store and food service buyers looking for new suppliers, gathering new product information and investigating new technologies."
In Oregon, a recipients' proposal title: Strategically Growing the Market for Oregon Craft Cider in California. The project budget was $173,158. The proposal pitch: "Northwest Cider Association (NWCA), representing a $300 million economic impact to the state of Oregon, proposes a project to grow the market for Oregon craft cider by hosting targeted consumer and industry-focused tastings in California. NWCA, based in Portland, supports cidermakers in growing consumer demand for local, premium hard cider. Oregon is leading the nation in cider consumption, with Oregon cider synonymous with quality. However, Oregon's market is not big enough to sustain the category growth. Despite being neighbors, California does not currently sell much Oregonmade cider, nor is California producing much cider. California's population of 40 million people is ten times higher than Oregon and represents a huge market potential for growth for a higher quality cider coming from Oregon's apples."
How do I Get Started?
Go to the USDA website and check under programs for the SCBGP. You'll find links to templates, performance measures, and proposal samples.
Organizations or individuals interested in the SCBGP should contact their state department of agriculture for more information, or go to their state's department of agriculture website.